Description
Magpul PMAG M2 MOE Magazine AR-15 223 Remington, 5.56x45mm, 300 AAC Blackout 30-Round Black Pack of 10
Magpul PMAG M2 MOE. Magpul Original Equipment (MOE) is a line of firearm accessories designed to provide a high-quality, economical alternative to standard weapon parts. The MOE line distinguishes itself with a simplified feature set, but maintains Magpul engineering and material quality.
The PMAG 30 AR/M4 GEN M2 MOE is a 30-round 5.56×45 NATO (223 Remington) AR15/M4 compatible magazine that offers a cost competitive upgrade from the aluminum USGI. It features an impact resistant polymer construction, easy to disassemble design with a flared floorplate for positive magazine extraction, resilient stainless steel spring for corrosion resistance, and an anti-tilt, self-lubricating follower for increased reliability. Impact/Dust Cover Not Included.
Features
Impact and crush resistant polymer construction
Constant-curve internal geometry for smooth feeding
Anti-tilt, self lubricating follower for increased reliability
USGI-spec stainless steel spring
textured gripping surface and flared floorplate for better handling and easy disassembly
Notes:
While an Impact/Dust Cover is not included, the original PMAG dust cover is still compatible with both the MOE magazine's feed lips and floorplate if purchased separately. The dust covers for the PMAG Gen M3 and MOE PMAG are NOT interchangeable.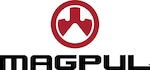 Made In United States of America